Leave us a comment or ask us questions.
You would like to contact us to inquire about a specific problem or to comment? You can reach us by phone at 1 877 868-8837 or by email by completing this form. You will receive an answer as soon as possible.
To make your request, please provide the following information.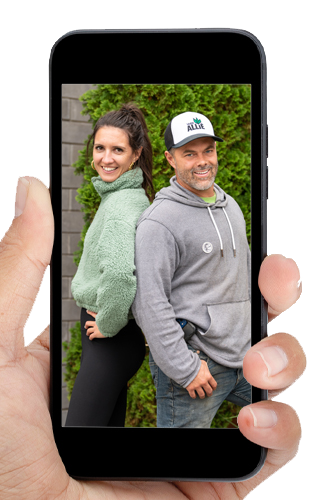 Ask us for a free evaluation of your lawn.
Every lawn is different; therefore, we do not give out any prices online. One of our Nutrite Experts will come to you to complete the diagnosis form for your lawn and will make recommendations needed to get the best results. We believe this is the best way to ensure that you have a durable and healthy lawn. Expert know-how, a must for your lawn!
Fill out the online evaluation form and your Nutrite Expert will submit to you their diagnosis and recommendations as soon as possible.
DO AS VALÉRIE & JASON