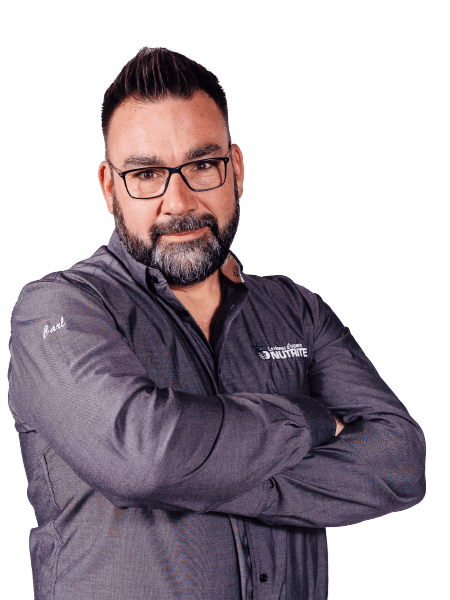 Nutrite Horti-Action
Lawn maintenance and treatment in Joliette
Nutrite Horti-Action is your ally in lawn maintenance and treatment. Thanks to our experts, your lawn will become your favorite place, as it will be durable, lush and comfortable. No matter where you are located in the Joliette area, our team will come to you. Whether you need lawn care in Repentigny or a specialized treatment for your lawn in Lavaltrie, Nutrite Horti-Action Experts are the ones to call!
Requesting your evaluation online is quick and easy. One of our Nutrite Experts will come to your home to analyze your lawn's needs and make customized recommendations. All this in the shortest possible time. That's what doing business with a Nutrite Expert is all about!
Several packages and programs are available that put forward green and efficient solutions. Think about fertilizing your lawn and enjoy the summer season with a healthy lawn.
Ask for your free evaluation
Contact details
Address:
474, rang Brûlé,
Saint-Thomas (Qc) J0K 3L0
Phone: 450 803-7420
E-Mail: [email protected]
Opening hours:
Monday to Friday: 9 am to 5 pm
Saturday: Closed
Sunday: Closed
Cities served:
Berthierville
Chertsey
Crabtree
Joliette
L'Assomption
Lanoraie-D'autray
Lavaltrie
L'Épiphanie
Notre-Dame-de-Lourdes
Notre-Dame-des-Prairies
Rawdon
Repentigny
Saint-Alexis
Saint-Antoine-de-Lavaltrie
Saint-Calixte
Saint-Côme
Saint-Cuthbert
Sainte-Geneviève de Berthier
Sainte-Marie-Salomé
Saint-Esprit
Saint-Gabriel
Saint-Gérard-Majella
Saint-Joseph-de-Lanoraie