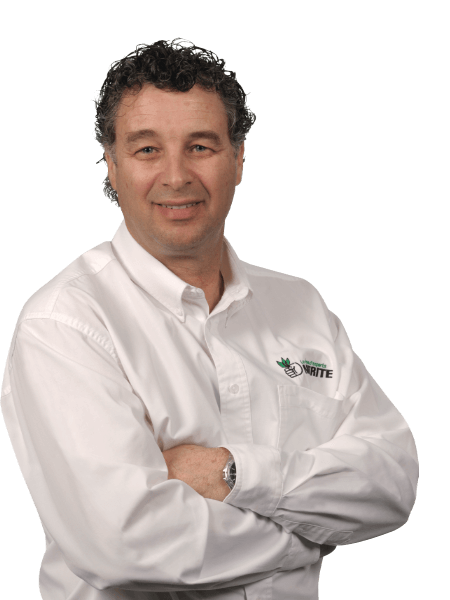 Nutrite Mario Lambert, St-Hyacinthe
Lawn maintenance and treatment in Saint-Hyacinthe and surroundings
A beautiful, long-lasting, healthy, well-stocked and lush lawn is what you deserve and, with the help of Nutrite Mario Lambert of Saint-Hyacinthe, that's what you'll get!
Discover our three lawn care and treatment packages that include fertilization, calcium and magnesium application, weed control and much more! Learn more about our specialized services such as crabgrass control, grub treatment and tree and shrub injection fertilization.
Request a free online evaluation! One of our Nutrite Experts will come to your home to make customized recommendations. After all, making your green spaces a better place to live is what we do best!
Ask for your free evaluation
Contact details
Address:
2020, rue Girouard Ouest C.P 31,
Saint-Hyacinthe (Qc)  J2S 7B2
Phone: 450 252-9970
E-Mail: [email protected]
Opening hours:
Monday to Friday: 8 am to 5 pm
Saturday: Closed
Sunday: Closed
Please note that during the winter time (November to early March), we are available Monday to Friday, from 9am to 12pm and from 1pm to 4pm. Do not hesitate to contact us.
Cities served:
La Présentation
Saint-Barnabé-Sud
Saint-Charles-sur-Richelieu
Saint-Damase
Saint-Denis
Saint-Dominique
Sainte-Cécile-de-Milton
Sainte-Hélène-de-Bagot
Sainte-Madeleine
Sainte-Marie-Madeleine
Sainte-Rosalie
Saint-Hugues
Saint-Hyacinthe
Saint-Jude
Saint-Liboire
Saint-Pie
Saint-Simon
Saint-Thomas-d'Aquin