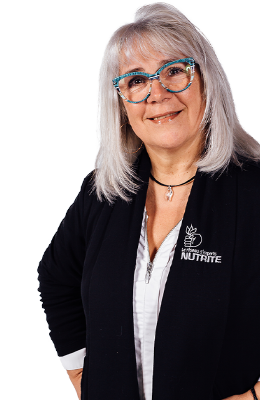 Regeneration 4
– Nutrite Experts Network®.
New! A cutting-edge lawn care program
Having our clients' concerns at heart, the Nutrite Experts Network® offers an exclusive and innovative approach.
Agriculturalists and other experts behind the Nutrite Experts Network® have developed a new program with a carbon zero footprint. The Regeneration 4 package offers two annual fertilizations (spring and fall) to our clients. The fertilizer applied has a unique coating which allows it to release nutrients up to 90 days after contact with your lawn.
This 4-year package also includes two expert overseeding, one in the first year, the second in the spring of the third year. Using specialized equipment, our expert overseeding strengthens the grass's genetics and density in your lawn. This intervention helps prevent weeds from settling in and is less appealing to undesirable insects.
We believe Regeneration 4 will become a cultivation model in the future. It is certainly one step in the right direction.

The "Regeneration 4" service includes:
Overseeding every two years;
Two visits for fertilization annually;
Weed control;
Surface chinch bug management, where the municipal by-laws allow.
Are you interested in this program?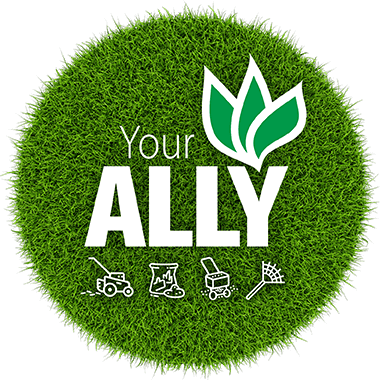 Since it's all our passion to have a durable and healthy lawn, your Nutrite Expert wants to be your ALLY! Together we can pamper and protect your lawn.

The Packages
Annual Package
Annual Lawn Maintenance Package – Nutrite Experts Network® Fertilize your lawn with professional NUTRITE fertilizers. The Annual Package allows you…
Loyalty Package
Loyalty Lawn Maintenance Package – Quebec Nutrite Experts Price guarantee for 4 years. The Loyalty Package rewards your loyalty by…
Loyalty PLUS Package
Loyalty PLUS Lawn Maintenance Package – Nutrite Experts Network Comprehensive services including fertilization, soil cultivation, and pH control. Loyalty PLUS is…
Regeneration 4
Regeneration 4 New! A cutting-edge lawn care program Having our clients' concerns at heart, the Nutrite Experts Network® offers an…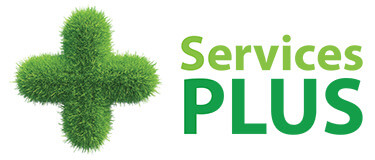 Discover our Services PLUS :

Process whereby our experts make holes in the ground by removing small quantities of soil. Coring loosens the soil, allowing water and nutrients contained in the fertilizer to better penetrate in the soil and favours deeper rooting.

The application of lime reduces the soil's pH levels thus helps the soil find its biological balance, which favours the spreading of grass and the exchange of nutrients between the surface and the roots.
Dethatching

Sometimes, organic residues present on a lawn's surface do not decompose quickly enough and can quickly take over. Dethatching reduces the amount of thatch on your lawn thus allowing it to absorb water and nutrients better.

White grub love the sandier soils in Québec. Our experts will eliminate them for you. Our techniques offer remarkable residual control. The active material remains on the blade of grass for 90–110 days, thus protecting it during the entire egg laying cycle.

Your lawn has been taken over by this undesirable weed. Our experts detect the affected areas and will take charge of removing it. The residual effect of our anti-crab grass products can last several months thus providing a more effective control.
Spreading of compost

If your lawn is in dire need of a boost, compost helps to eliminate certain diseases and speeds up the degradation of toxins, all the while increasing the availability of nutrients. The use of compost increases your lawn's vitality and density.

Sometimes, trees and shrubs need a little extra boost to regain their vitality. Thanks to the Service + package, your vegetation will have all the nutrients they need. The injection of fertilizer done through the roots allows the protection of your trees and shrubs thus favouring their role in the recycling the greenhouse gases.
Overseeding

Your lawn had a tough winter? Our experts can give it its life back by overseeding to regenerate your lawn and fill in areas that have been damaged or bare from the frost, insects, or diseases.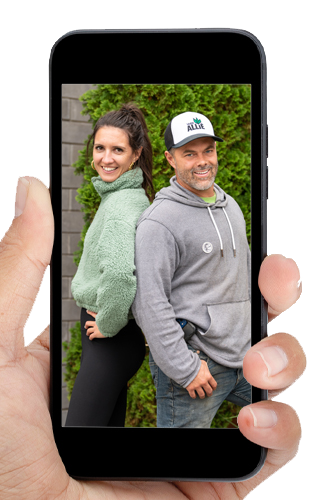 Ask us for a free evaluation of your lawn.
Every lawn is different; therefore, we do not give out any prices online. One of our Nutrite Experts will come to you to complete the diagnosis form for your lawn and will make recommendations needed to get the best results. We believe this is the best way to ensure that you have a durable and healthy lawn. Expert know-how, a must for your lawn!
Fill out the online evaluation form and your Nutrite Expert will submit to you their diagnosis and recommendations as soon as possible.
DO AS VALÉRIE & JASON